Windows 10 comes Task Manager that allows users to end unresponsive applications, shows the processes which are running in the background, and does much more. It allows you to manage your Startup Apps and along with this users can also monitor their performance with Task Manager on Windows 10.
If you are using Windows 10, I am sure you must have used Task Manager at some point however if you don't want other users to have access to your task manager you can disable it by playing around with some settings. Since this option isn't available in the Settings App not many people know how it's done. Hence in this guide, we are going to show you How to disable Task Manager in Windows 10. Without waiting further, let's get started.
How to disable Task Manager in Windows 10
Step 1: Bring up Local Group Policy Editor on your Windows 10 PC. To do this, simply click on your search bar and make a search for "gpedit. msc" and click on it from the search results to open it.
Step 2: Once the Local Group Policy Editor is running, head to the following location.
User Configuration > Administrative Templates > System > Ctrl + Alt + Del Options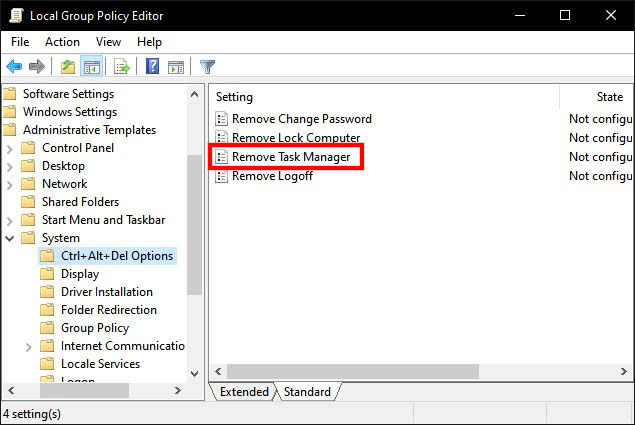 Step 3: Click on the Policy which says "Remove Task Manager" you'll see this on the right panel after clicking on Ctrl + Alt + Del options.
Step 4: Double Click on the "Remove Task Manager" and once the new window appears click on the "Enabled" option and save the settings by clicking the "Ok" button.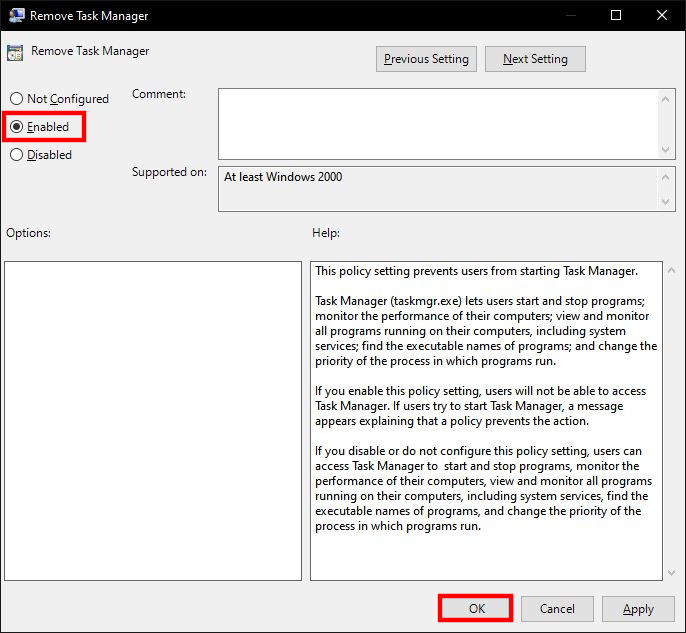 That's all! Doing this will completely disable the task manager on your Windows 10 PC. This disables the shortcuts and if you try to open the app through other means will throw an error message saying "Task Manager has been disabled by your administrator." Were we helpful? Let us know in the comments below and if you liked this guide then make sure you share it using the social media buttons.