If you are someone who spends hours working in front of your computer screen then I am sure there might have been moments where you had eye strain and you were unable to work. This happens because of the blue light from VDUs and this can lead to an adverse impact on your health in the longer run.
However, to avoid that, Windows 10 comes with a Night Light feature that helps you to reduce the Blue light on your screen and gives you a warmer tint. This feature can be used when you are working on your laptop or PC late at night and it can also help you to prevent eye strain. While enabling Night Light is easy, not many people know how it's done. Hence in this guide, we are going to show you How to enable Night Light on Windows 10. Without waiting further, let's get started.
How to enable Night Light on Windows 10
Step 1: Make a search for "Night Light" using the search bar.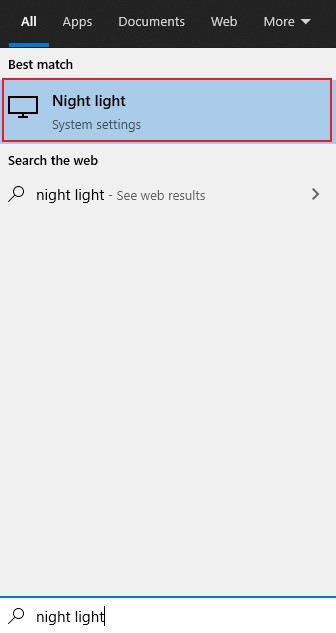 Step 2: Once the Search Results pop up on your screen click on the Night Light option and continue with the process. Doing this will directly take you to the Night Light section in the Settings app.
Step 3: Enable the button which says turn on now to enable Night light on your Windows 10 PC.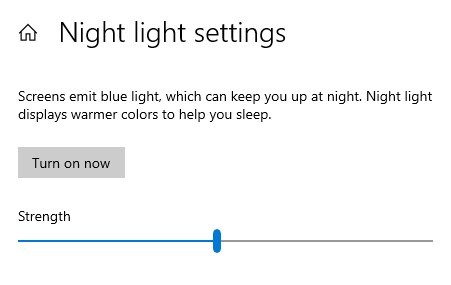 Step 4: Once you've turned on the Night light adjust the tint on the screen by dragging the Strength slider towards left or right. Sliding on the left decreases the tint whereas sliding on the right increases it.
Step 5: Once you have found the appropriate warmer screen tint, stop adjusting the slider. That's it.
Step 6: While enabling Night light is cool, not many people would like having it on 24×7 and hence in situations like this, you can set a schedule for the Night light.
Step 7: Scroll down and turn on the option which says Schedule Night light. You can then set hours and time to turn the feature on. You can also set it to run automatically at sunset and close disable at sunset, but you need to give it location permission.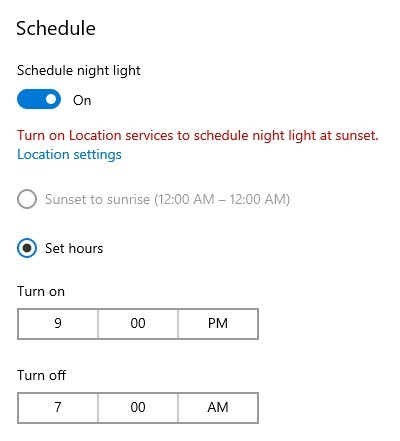 That's all, folks! More Windows 10 stuff can be found here – Windows 10 tutorials, guides, tips, tricks, and hidden features. Were we helpful? Let us know in the comments below and if you liked this guide then don't forget to share it using the social media buttons.