Windows 10 comes with a lot of security features however some of them become really annoying and these features aren't really needed by the system. User Account Control which is also known as UAC is one of these Windows 10 features and this basically keeps giving you pop-ups that ask you for your permission to run something that's downloaded from the Internet. Some programs downloaded from the web may have a virus that can harm your PC however since everyone is using Windows Defender and third-party antivirus software this isn't really needed.
Hence, in this guide, we are going to show you How to disable User Account Control (UAC) on Windows 10. Without waiting further, let's get started.
How to disable User Account Control (UAC) on Windows 10
Step 1: Bring up Settings on your Windows 10 system and make a search for UAC in the search bar. The easiest way to launch the Settings App is to press Windows Key + I on your keyboard. Alternatively, users can also open Settings from the Start Menu or they can directly use the Search Bar next to the Start menu to open UAC Settings directly.
Step 2: Once you've made a search for UAC in the Settings app a new search result titled "Change User Account Control settings" will pop up on your screen. Click on it to continue with the process and bring up the main User Account Control settings.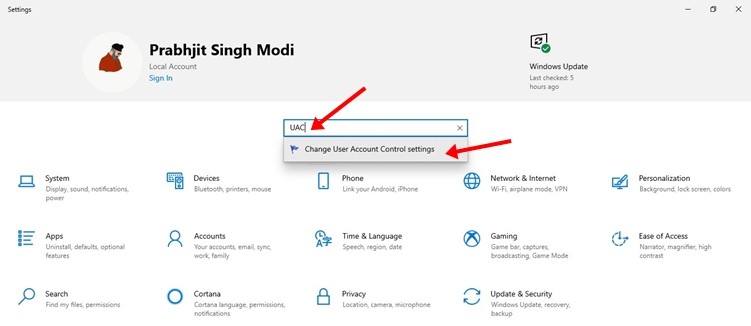 Step 3: By default, the UAC slider is set to "Notify me only when apps try to make changes to my computer" and this is the reason that you keep getting pop-ups whenever you try to install a new app downloaded from the Internet. Drag the slider down to Never notify.
Step 4: Click on the Ok button from the bottom right corner and save your changes.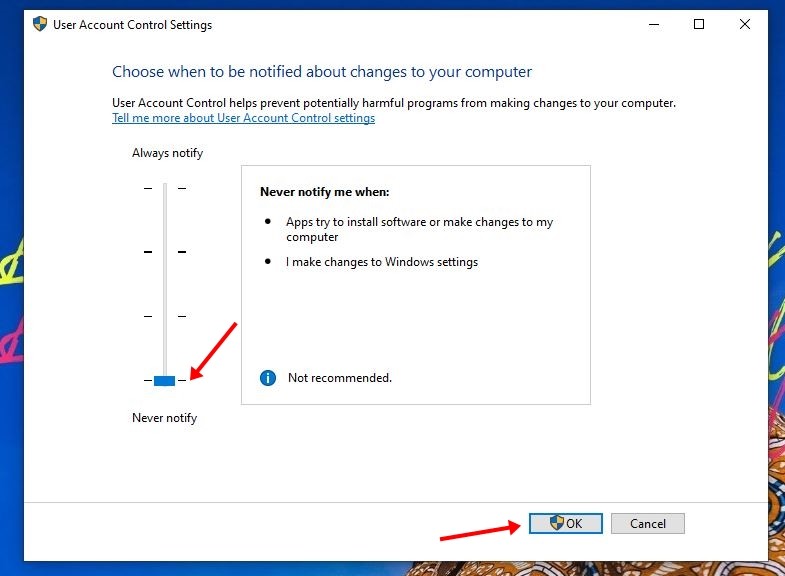 That's all, folks! Doing this will completely turn off User Account Control from your PC and you won't get those annoying pop-ups when you are installing a new program. On some systems, Windows 10 may ask you to restart your PC to save your changes so make sure you save your work and important data before you restart your PC. Were we helpful? Let us know in the comments below and if you liked this guide, then don't forget to share it using the social media buttons.