Windows 10 is one of the most popular operating systems out there and users love it because of the features it offers. If you are someone who is personally using Windows 10 then I am sure, you must be aware of the regular updates it keeps getting. While these software updates bring in a lot of bug fixes and the latest security patches, sometimes these get so regular that it becomes annoying.
In addition to this, there are times when Windows updates come with some bugs, and getting updated to that is not right for all the users. The people who use their Laptop or PC for Work purposes also face problems because of the sudden restarts or notifications and sometimes that leads to loss of data.
If you are someone who is facing these issues with the Windows 10 operating system on your device then this guide is for you. In this guide, we are going to show you How to completely disable Automatic Updates on Windows 10. Without waiting further, let's get started.
How to completely disable Automatic Updates on Windows 10
Step 1: Bring up the Registry Editor on your Windows 10 system. To do this, simply click on your search bar and make a search for  'Regedit'. Click on Registry Editor from your search results to open the tool.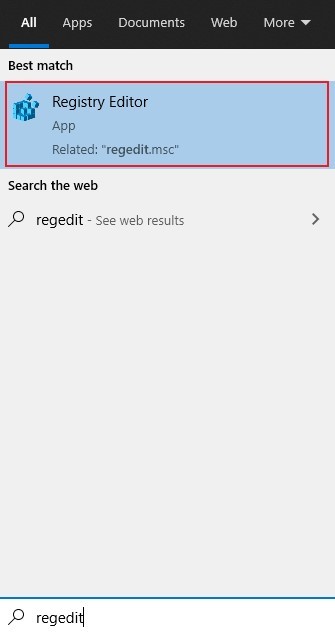 Step 2: Once the Registry Editor is running on your Windows 10 system, go to the following path:
HKEY_LOCAL_MACHINESOFTWAREPoliciesMicrosoftWindows
Step 3: Click on the Windows Update folder and if it doesn't exist create a new key in the Windows folder. To do that, simply right click on the Windows folder and from the options select New. From the Drop-Down menu that pops up click on the Key option and name your new key as Windows Update.
Step 4: Next, right-click on the Windows Update key, select the 'New' submenu, and then choose the 'Key' option.
Step 5: Name your newly created key as AU. Once you've successfully created the new key right-click on it and select New > DWORD (32-bit) Value.
Step 6: Name your new DWORD Value as 'NoAutoUpdate'. Once done, double click the NoAutoUpdate value and change its value to '1' and then click the 'Ok' button.
That's all! Once you have done this restart your computer and you will notice that Windows 10 won't install the new updates automatically. More Windows 10 stuff can be found here – Windows 10 tutorials, guides, tips, tricks, and hidden features. Were we helpful? Let us know in the comments below and if you liked this guide then don't forget to share it using the social media buttons.