Typing long words can get tiring sometimes and if you are someone who frequently makes a lot of searches on the internet or chats with a lot of people then I am sure you must have faced the same problem at some point. However, if you are an iOS user then a feature named Text Replacement can help you to solve this problem. Text Replacement on iPhone and iPad lets you create abbreviations for the text you type that converts into full words, complete sentences, or even emoticons.
While this feature is really cool, there are chances that you may not know how it works because not many people use it in their daily life. Hence in this guide, we are going to show you How to create cool shortcuts for the text you type on your iPhone using the Text Replacement feature. Without waiting further, let's get started.
How to create cool shortcuts for the text you type on your iPhone
With the Text Replacement feature on iPhone, you can create shortcuts for every word you need. For example, if you want to wish someone Good Morning or Good Night you can simply set your text shortcut as "GM" or "GN" and your text will automatically get replaced with its full form. Let's have a look at the step by step instructions on how you can set up Text Replacement on your iPhone.
Step 1: Bring up Settings on your iPhone. You can launch it from your Homescreen or you can make a search for it in your App Library if you are using iOS 14.
Step 2: Tap on the General settings and then search for the Keyboard option.
Step 3: Once you are in the Keyboard section select the Text Replacement option.
Step 4: Create a new Text Replacement by tapping on the (+) icon from the top right corner. Enter your phrase and shortcut and continue with the process.
Step 5: Once you are done,  tap Save to save your changes.
Removing a Text Replacement
If you change your mind and you don't want your text to get replaced automatically then removing your Text Replacement will be the right option for you. To remove a text repalcement all you have to do is:
Step 1: Open the Settings App on your iPhone and go to General -> Keyboard -> Text Replacement.
Step 2: Tap on the Edit button from the bottom and then press minus (-) to delete your text replacement phrase/shortcut.
Step 3: Tap Done to save your changes.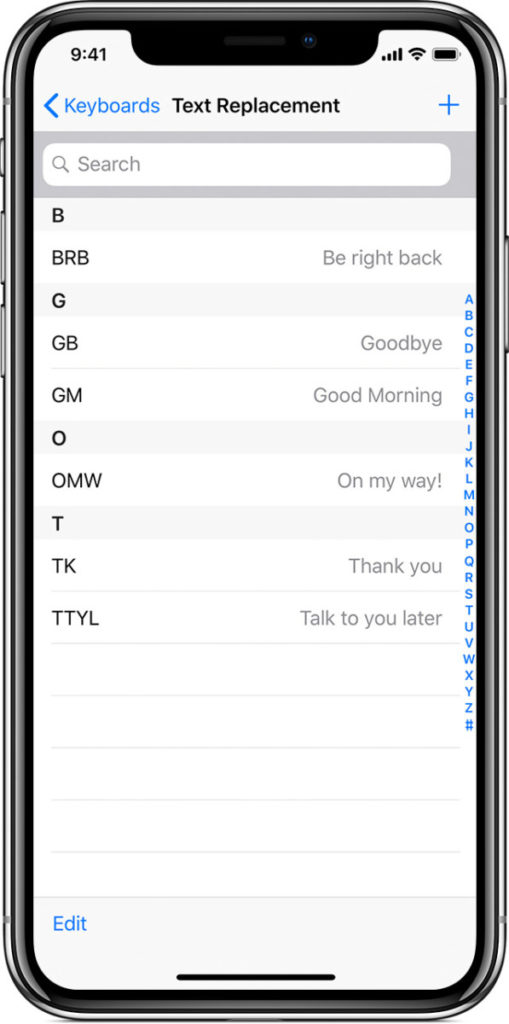 That's all, folks! Were we helpful? Let us know in the comments below and if you liked this guide, then don't forget to share it using the Social Media buttons.