If you just got a new Internet Connection at your home, you may want to share it and connect it with your other devices such as a smartphone, TV, or something else so you enjoy the high-speed experience and stream media and more. However, to do this a lot of people are depending on a WiFi Router and there are chances that you may have not purchased one yet. So while you are waiting for your WiFi Router to arrive, you can use the Mobile Hotspot feature on Windows 10 that allows you to share your internet connection with others without a router or any other physical device.
The Mobile Hotspot feature on Windows 10 works exactly like the Hotspot feature that we've seen on Android Smartphones and iPhones which means that users can create their own username and password and share their Internet with other users and devices. Using this feature is really easy but still, a lot of people don't know about it. Hence in this guide, we are going to show you How to share your PC Internet without using a WiFi Router. Without waiting further, let's get started.
How to share your PC Internet without using a WiFi Router
Step 1: Open Windows Settings from the left side of your start menu and click on the globe-shaped icon which says "Network & Internet".

 Step 2: Search for the "Mobile Hotspot" option from your left and click on it.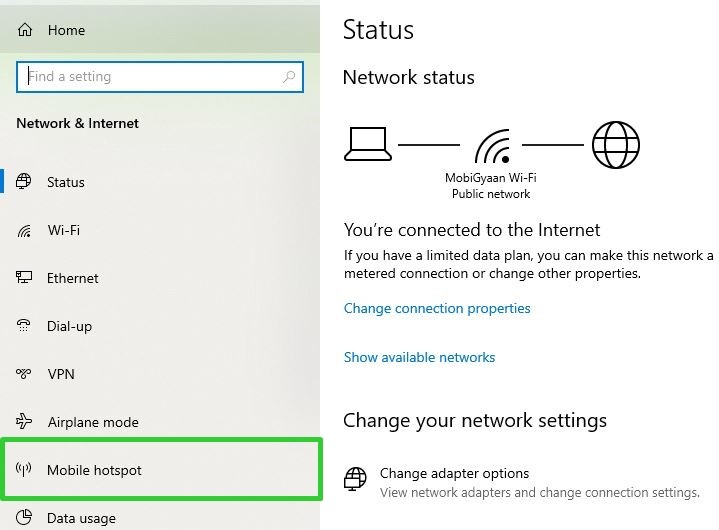 Step 3: Configure your hotspot by giving it a name along with a strong password that you can remember.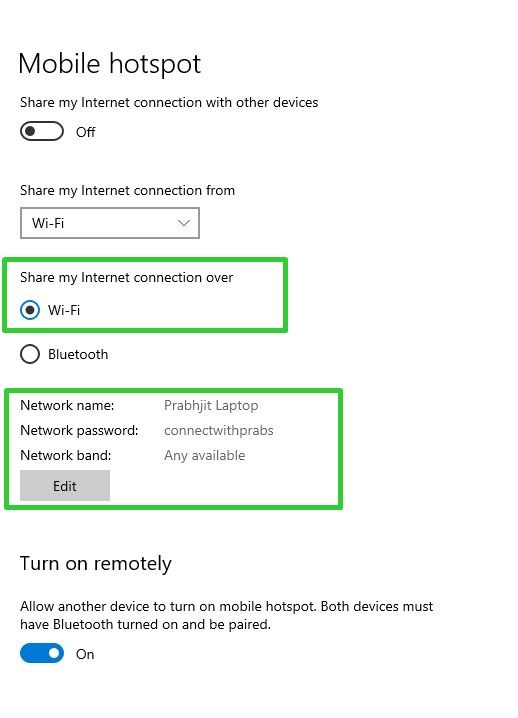 Step 4: Once you are done setting up your Network name and password, turn on the "Share my Internet connection with other devices" button and you are ready to go.
You can now connect up to 8 devices with your Hotspot turned on.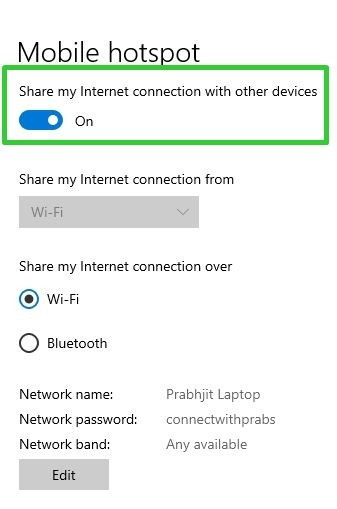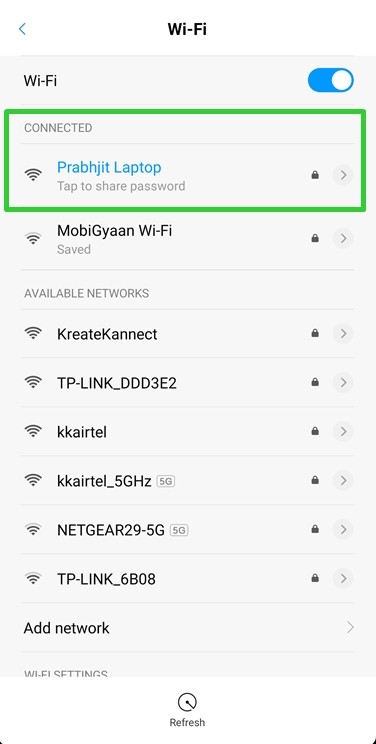 That's all, folks! Were we helpful? Let us know in the comments below and make sure you check out more Windows 10 guides here.