If you are a Windows 10 user, I am sure you must be modifying the computer settings from the Settings app on your Windows 10 system. However, that app is meant for basic users and it doesn't give you complete control of your system settings. For advanced users, Windows 10 comes with a tool named Local Group Policy Editor that gives them complete control of their system settings.
We have already done a lot of guides on enabling and disabling features using the Local Group Policy Editor but if you are someone who is facing issues after modifying those settings then this guide will allow you to change everything to the default settings. Let's get started with the guide and have a look at How to reset Computer Configuration Settings in Windows 10.
How to reset Computer Configuration Settings in Windows 10
Step 1: Bring up Local Group Policy Editor on your Windows 10 system. To do this, simply use the search bar and make a search for "gpedit.msc". Once the search results are on your screen click on "Edit Group Policy."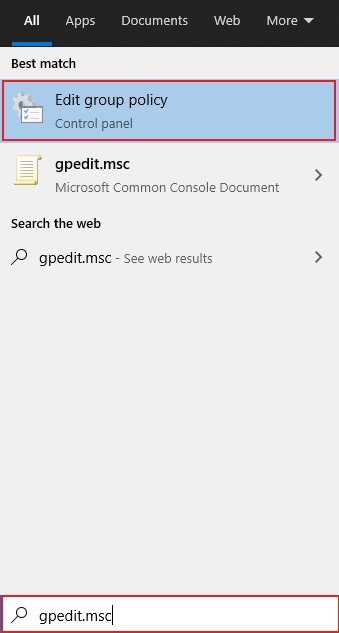 Step 2: Once the Local Group Policy Editor is running on your Windows 10 system go to the following location:
Computer Configuration -> Administrative Templates -> All Settings
Step 3: After opening the All Settings section, click on "State" from the top right corner to sort all the settings based on their status — Enabled, Disabled and Not configured.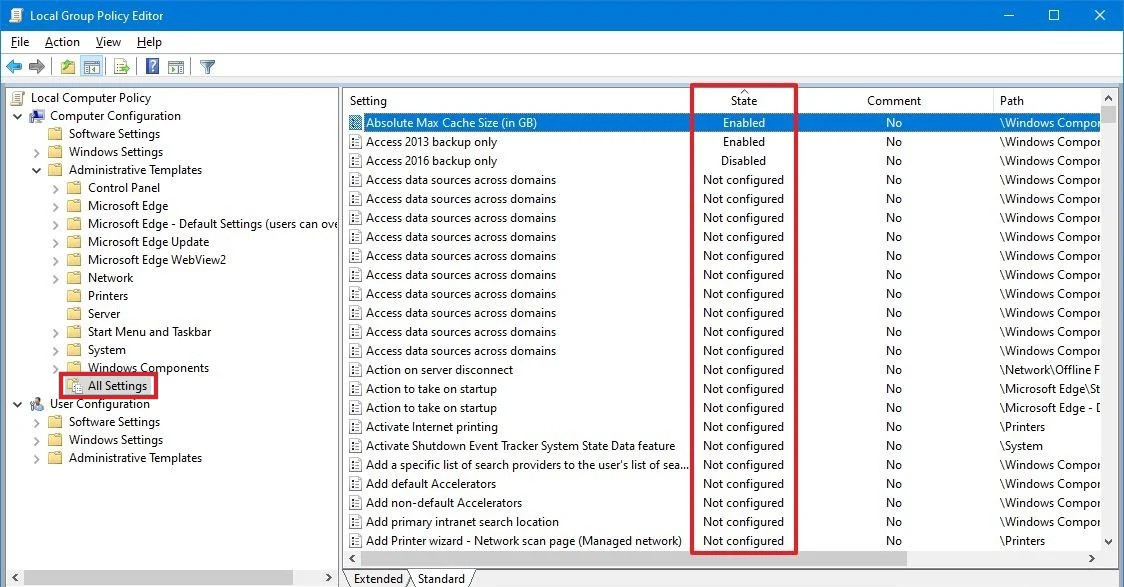 Step 4: Search for the policies you've modified in the past. Double click on them and change the settings to "Not configured" and then click the Ok button to save your changes.
That's all, folks! More Windows 10 stuff can be found here – Windows 10 tutorials, guides, tips, tricks, and hidden features. Were we helpful? Let us know in the comments below and if you liked this guide then don't forget to share it using the social media buttons.