Recording Screen Activity on Smartphones is easy and mostly everyone using a smartphone knows how it's done. However, when it comes to recording Screen Activity on your Windows 10 system things are different. People think that recording screen activity on Windows 10 is a tough task and you need third party apps to do that.
However, that's not the case because Windows 10 comes with Xbox Game Bar that allows users to record their screen activity easily. Thanks to this, you can record your Gameplays, Online Videos, and much more with a few clicks. Wondering how to record your screen activity with Xbox Game Bar? Let's get started with the guide and have a look at how it's done.
How to Record Screen Activity on Windows 10
Step 1: Bring up Settings on your Windows 10 system. To do this, simply press Windows Key + I on your Keyboard. Alternatively, you can also open it from the Start Menu.
Step 2: Once you are in the Settings menu, go to Gaming -> Game Bar. Under the Game Bar tab turn on the option that says
"Record game clips, screenshots, and broadcast using Game Bar."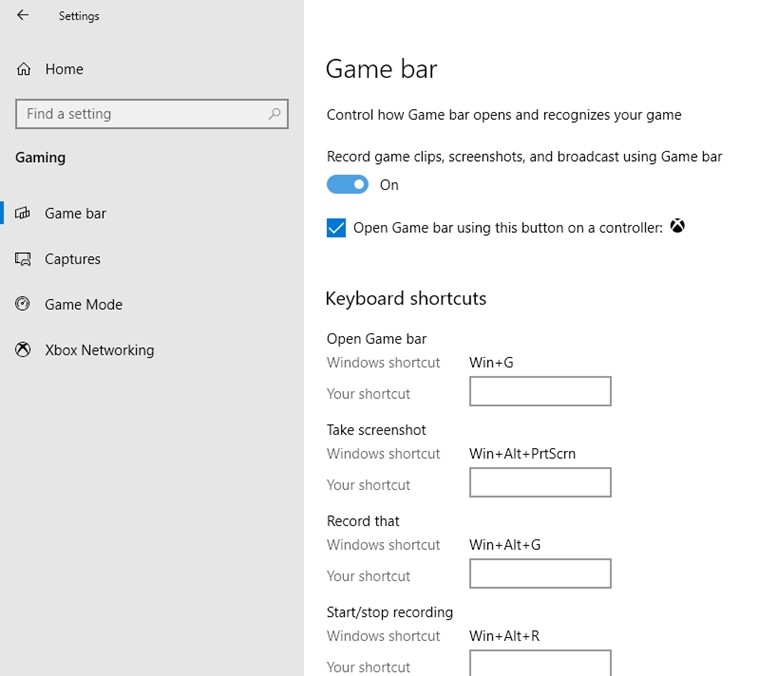 Step 3: Bring up Xbox Game Bar by pressing Windows Key +G on your keyboard. You may see a message that says "Yes this is a game" make sure you enable that option so the game bar starts without any issues.
Step 4: To start recording your screen activity, simply press the "Start Recording" button. Alternatively, you can also press Win+Alt+R on your keyboard and Xbox Game Bar will start recording your screen activity.
Step 5: Once you are done with the video, press the stop recording button on the floating bar and Xbox Game Bar will stop recording your screen activity.
That's all, folks! Once you've recorded the screen activity videos you can view them from the "Videos" folder. The videos folder will have a new folder that says Captures and you'll be able to find all your screen recordings under that. Were we helpful? Let us know in the comments below and before you go make sure you check out more Windows 10 tips, tricks, and guides here.