The usage of QR Codes has been increasing recently and users love it because it allows everyone to gets things done quickly. Apps like Instagram and Snapchat have introduced new QR Code features that allow users to search for a profile just by scanning the QR Code. This allows them to skip the typing process and In addition to this, they don't have to search for a person from the hundreds of profiles that pop up when they search for a name.
WhatsApp which is one of the most popular messaging apps out there also comes with a similar feature and allows users to add contacts directly via QR Code. To use this feature, Users can just share their QR codes with others, allowing them to share their contact numbers directly with the other person.
Similarly, the person you've shared the QR Code with will be able to add you to his contact list just by scanning the QR Code. This helps the person on the other side to save time as they skip through the process of manually typing your contact number. Since this feature came out recently, not many people know how to use it. Hence in this guide, we are going to show you How to add new WhatsApp contact using QR code. Without waiting further, let's get started.
How to add new WhatsApp contact using QR code
Step 1: Bring up WhatsApp on your iOS or Android Device.
Step 2: Once WhatsApp is running on your iPhone or Android device go to Settings. To do this, iOS users can just tap the "Settings" icon at the bottom tab on iPhone.

Step 3: Click on the QR Code icon right next to your profile.

Step 4: After clicking on the QR Code icon, you'll be able to see a scan button on the bottom of your screen. Along with that, you'll also see your own QR Code that can be shared with the people you know.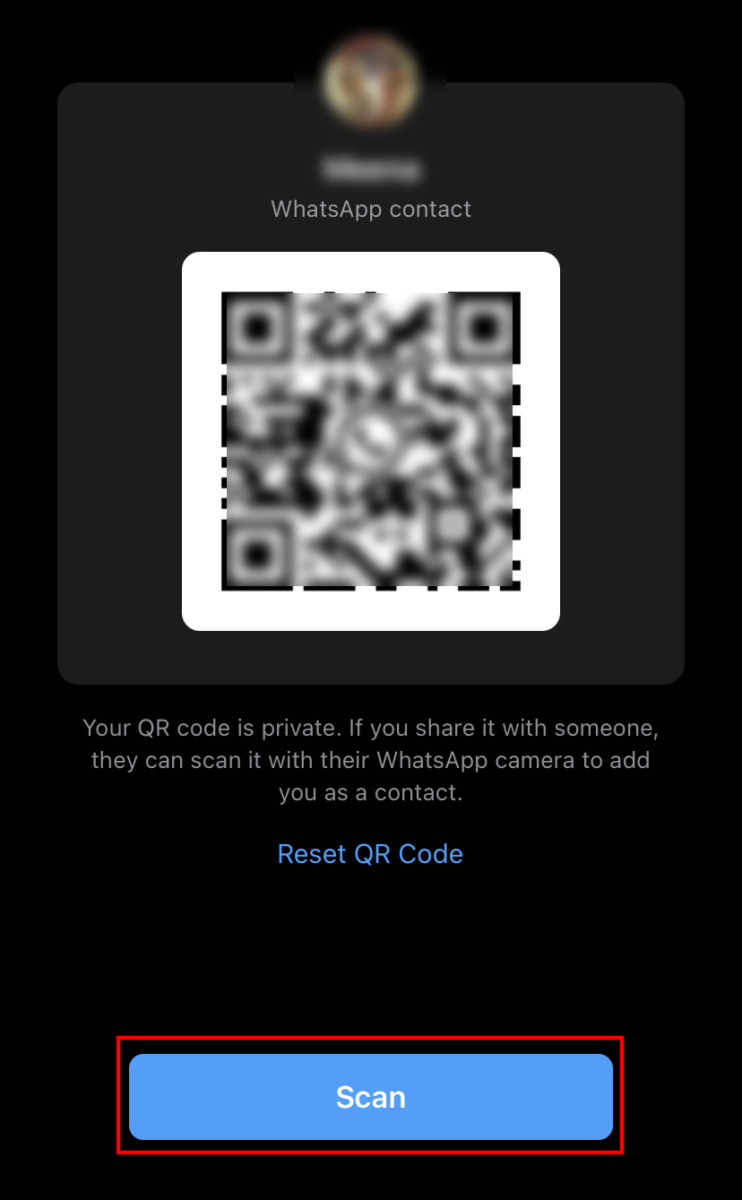 Step 5: Here you can either scan the QR Code to save a new contact else you can click the Gallery icon at the bottom to use an image of the QR code.
Step 6: Once the QR code is selected or scanned, tap the "Okay" button, and then select the "Add" option to add the contact.
That's all, folks! Were we helpful? Let us know in the comments below and if you liked this guide then make sure you share it using the social media buttons.