Of all the religions, the religion of humanity deserves to be at the top and this Sikh man just proved it. The NZ Herald reported that Harman Singh broke a very strict religious protocol by removing his turban to help a boy who was hit by a car. Harman became the Internet sensation and got hundreds of messages from around the world.
Harman had changed his shift as a bakery delivery driver the day before and that was the luck that had him home rather than at work. He was awakened when he heard tyres screeching and rushed outside.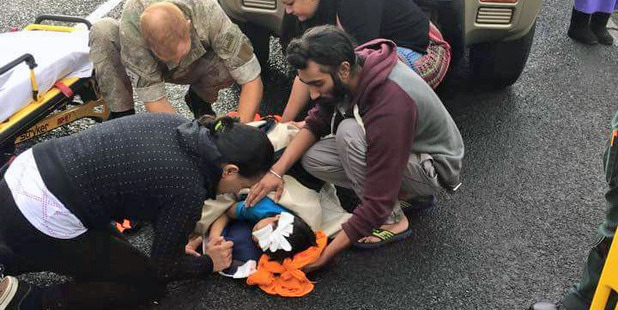 This boy was going to his school with his sister when the accident happened. Harman recalled an incident that happened a couple of months ago which in a way inspired him to help the injured boy. At that time, an elderly woman collapsed in front of him and had banged her head. "On that occasion I started to roll my turban up but I put it back on again," he explained. "I thought afterwards that this had been a bit of a mistake. When I saw the little boy was bleeding I decided this time I would take the turban off and use it. Anyone would have done the same."
This accident happened outside his house in Takanini, South Auckland. The boy is now recovering in Starship Hospital after surgery. He was thought to have suffered life-threatening head injuries. Harman doesn't know the boy but he does want to hear from his family about his progress.
Post the accident, Harman has been receiving tons of messages on his social media platforms and he is overwhelmed by the same. He is a 22 year old Indian studying a business course in Auckland.
Harman Singh just proved that humanity lies above all the religions and we can't stop being proud of him.
All the images and news information have been sourced from The NZ Herald