WhatsApp is one of the most used messaging apps out there and millions of people use it every day because of the amazing features it offers. The app keeps getting better with every update and often brings in some new features along with some bug fixes. With the most recent update, WhatsApp introduced the much-awaited Disappearing Messages feature for both Android and iOS users.
When you enable Disappearing Messages for someone from your contacts in WhatsApp the app will remove the sent messages after seven days, including any media sent. In this guide, we are going to show you, How to use Disappearing Messages for WhatsApp on your Phone. Without waiting further, let's get started.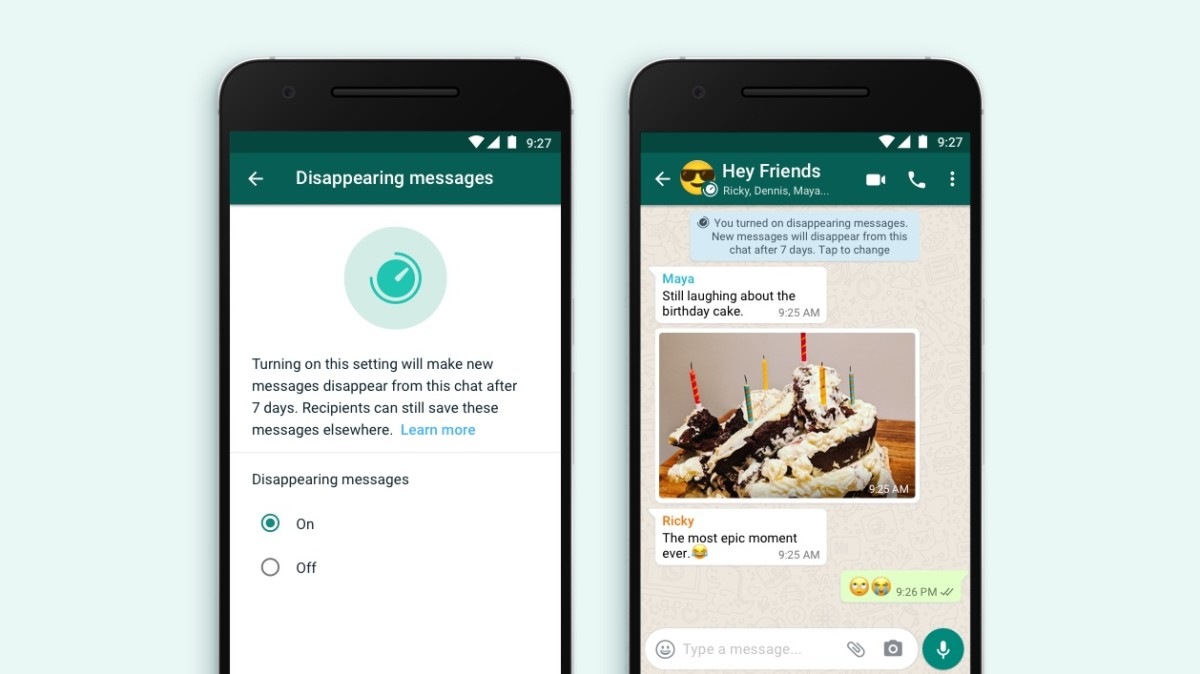 How to use Disappearing Messages for WhatsApp on your Phone
Step 1: Open WhatsApp on your Android or iOS Smartphone.
Step 2: Now open the chat for whom you want to enable disappearing messages.
Step 3: Tap on the Contact's name from the top of your screen and you'll notice the Disappearing Messages feature if your app is updated to the latest version.
Step 4: Select Disappearing Messages and then select ON to enable the feature.
That's all. Once you've enabled disappearing messages the messages will automatically get deleted after a week for the contact you've enabled the feature for. This can also be used in WhatsApp Groups however only the group admins have control over it. Also, note that the feature won't work if the contact you are sending the disappearing message hasn't received this functionality on his/her app. This means that while the message will still be sent, it won't disappear automatically after seven days.