If you have installed any app from Microsoft on your Mac device, then an app named Microsoft AutoUpdate will also get installed on your system automatically. It is not easy to find the app on your system because it doesn't appear in the Launchpad or anywhere else but it still keeps running in the background.
The App is used to automatically update all the Microsoft Applications that are installed on your Mac device however it takes up an unnecessary amount of CPU usage when it's running in the background. In addition to this, it also gives you notifications on your Mac device which becomes annoying when you are in the middle of some work.
Hence to solve this problem, it becomes important to uninstall the App from your Mac device but not many people know how it's done. In this guide, we are going to show you How to remove Microsoft AutoUpdate from Mac device. Without waiting further, let's get started.
How to remove Microsoft AutoUpdate from Mac device
Step 1: Bring up the Finder app on your Mac device and make a search for "Microsoft Autoupdate" in the search bar.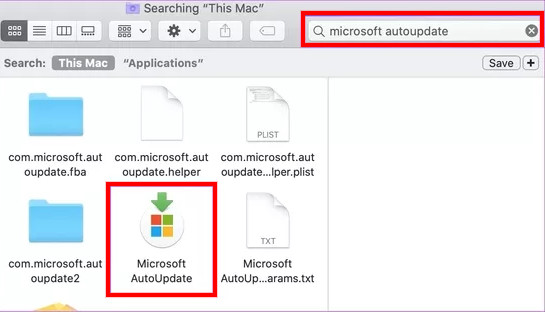 Step 2: Once the search results are ready on your screen, right-click on the Microsoft AutoUpdate app to bring up a new context menu. Select the Move to Bin option from the context menu and continue with the process.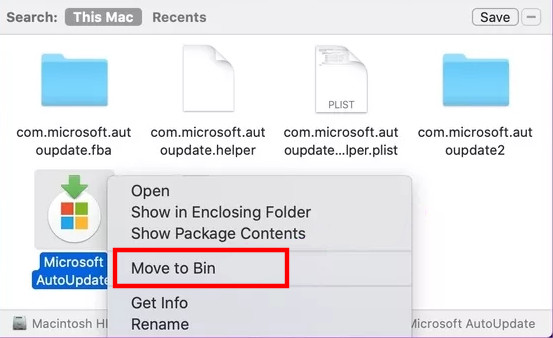 Step 3: After clicking on the Move to Bin option, enter your Mac Password or use your Touch ID to authenticate the deletion process on your Mac device.
That's all, folks! Doing this will remove the Microsoft AutoUpdate tool from your Mac device however to delete it completely we recommend you to all of its associated files and folders. Were we helpful? Let us know in the comments below and if you liked this guide, then don't forget to share it using the social media buttons.