Microsoft Word is one of the most popular applications from the Office Suite and it's been there for a long time now. When the 2003 edition of Microsoft Word came out it was very basic but thanks to the updates over all these years, Microsoft Word has become one of the best word processing software that you can get out there.
With the launch of Microsoft Office 2017, the company changed the default font to Calibri from Times New Roman. Since then, Calibri continues being the default font in the Microsoft Office suite till now. While a lot of users like it, there are some people who want to change it and it can be done without any issues. However not a lot of people are aware of the process and hence In this guide, we are going to show you How to change the default font in Microsoft Word. Without waiting further, let's get started.
How to change the default font in Microsoft Word
Step 1: Open a Microsoft Word document or just launch the Microsoft Word App from your Start Menu.
Step 2: Bring up the Advanced Format Bar in Microsoft Word. To do this, search for the Basic Text Section and click on the little arrow at the bottom corner.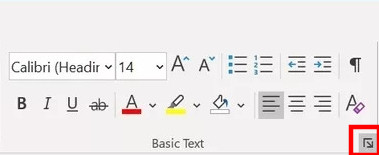 Step 3: Once the Advanced Format Bar pops up on your screen, select your new fonts as well as the font size, as per your liking. You can also add some effects however we won't suggest doing that if you mostly work on Professional Documents. Once done, click on the "Set as Default" button from the left, and your default font settings will be updated.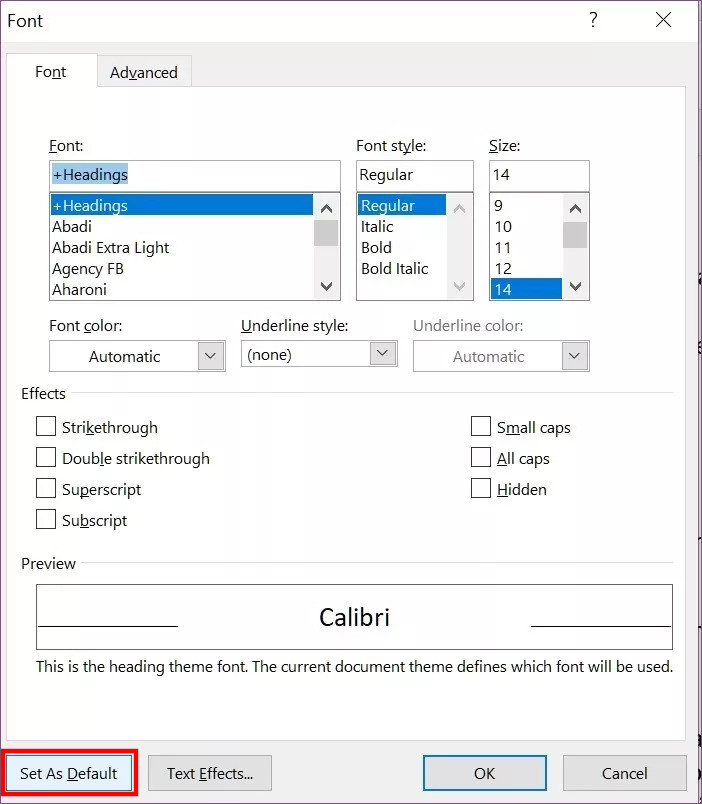 That's it. Now, whenever you open Microsoft Word the font and the size you selected will be the default settings. This can help you to save time and you'll be able to start working with the document as soon as the App gets launched on your Windows system.
Were we helpful? Let us know in the comments below and don't forget to check out more Windows 10 guides here.