Apple recently launched the iPhone 12 series in the global market, and every iPhone in the series brings in some serious upgrades along with a new design that makes the device looks amazing. If you are someone who recently purchased the iPhone 12 Mini, iPhone 12, iPhone 12 Pro, or the iPhone 12 Pro Max then you must be aware that the device runs on iOS 14 straight out of the box.
While iOS 14 comes with a lot of new features and In addition to this, the A14 Chip on iPhone 12 series brings a boost to the performance, there might be times when you may face a sudden app crash which leads to your iPhone not responding. In situations like this, it becomes important to perform a force restart to get the iPhone back into working conditions and not many people know how it's done. Hence in this guide, we are going to show you How to force restart iPhone 12 Series smartphones. Without waiting further, let's get started.
How to force restart iPhone 12 Series smartphones
Step 1: Press the Volume Up button and quickly release it.
Step 2: Press and quickly release the Volume Down button on your iPhone 12, immediately after you press and release the Volume Up button.
Step 3: Once you have completed Step 1 and Step 2, press and hold the Power key on your iPhone. The Power Key on your iPhone is also known as the side button so after pressing the Volume Up and Volume Down buttons together, you have to press and hold the side button.
Step 4: Keep holding the side button till your iPhone reboots and Apple Logo pops up on your screen. When you see the Apple logo release the button.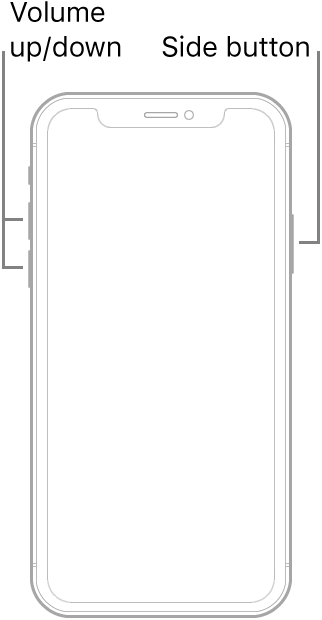 Doing this will force reboot your iPhone 12 and once your iPhone boots up you'll be asked to verify your identity with your Face ID and passcode. You can also use the same method to restart an iPhone 11, iPhone XS, iPhone XR, and iPhone X.
That's all, folks! Were we helpful? Let us know in the comments below and if you liked this guide, then make sure you share it using the social media buttons.