Picture in Picture mode allows users to multitask easily as it allows them to play their videos without taking too much screen area on their device. iPhones and Android Smartphones already come with support for Picture in Picture mode and users love using Apps like Netflix in PiP mode.
While this feature is common for smartphones having it in a browser like Mozilla Firefox is impressive and something unique. When you are using PiP mode on Firefox videos appear in the floating Window which can be resized by users easily. Since this is a newly introduced feature, not many people know how it works. Hence in this guide, we are going to show you How to enable Picture-in-Picture mode in Mozilla Firefox. Without waiting further, let's get started.
How to enable Picture-in-Picture mode in Mozilla Firefox
Method 1
Step 1: Bring up Mozilla Firefox on your Windows 10 system and head to Firefox Settings. To do this, click on the three lines from the top right corner and when the Drop-down menu pops up on your screen click on Options.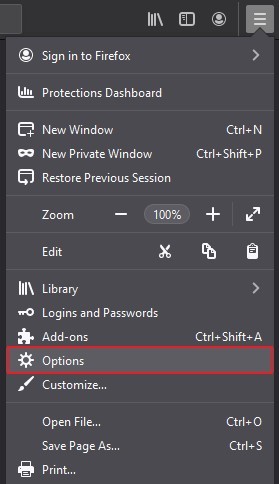 Step 2: Once the Firefox Settings are on your screen, click on the General tab and go to the Browsing section. Enable the option which says  "Enable Picture-in-Picture Video Controls" and close the Settings.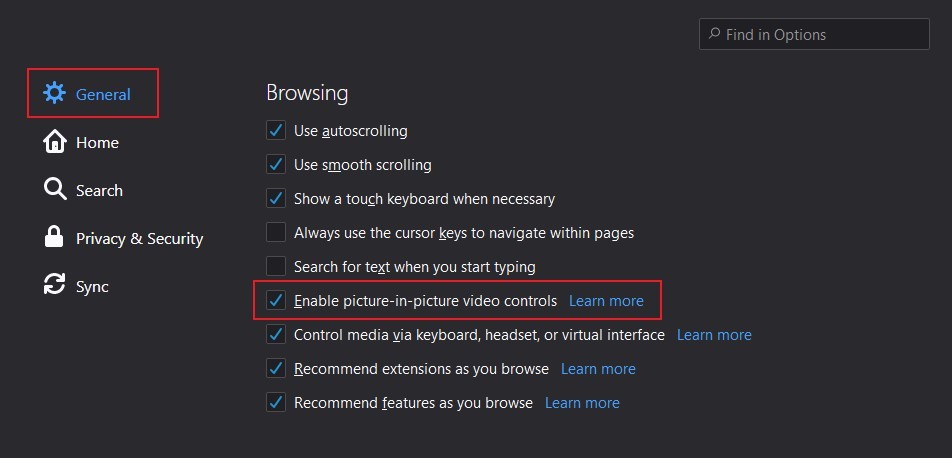 That's it. Doing this will enable Picture in Picture mode on Mozilla Firefox. Now whenever you play a video on a website like YouTube, you'll notice a PiP (Picture-in-Picture) icon. Clicking on that icon will enable PiP and the video will appear in a floating window that can be resized as per your preference.
Method 2
If going into options and playing around with Settings is not your thing then this method is for you. Some of the websites like YouTube support PiP mode directly from the Context Menu. To enable PiP directly, just right-click twice on a video that is playing and click on the option which says "Picture-in-Picture" to enable PiP mode.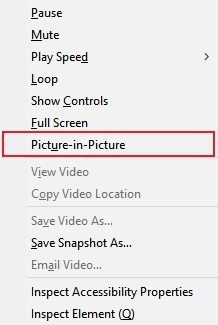 That's all, folks! It is to be noted that for websites like YouTube you'll have to click twice because on the first click you may end up seeing the YouTube context menu instead of the Firefox menu which is needed to enable PiP mode. Were we helpful? Let us know in the comments below and if you liked this guide, then don't forget to share it using the social media buttons.