Ever since TikTok got banned in India, Instagram introduced Reels and users have been loving it because of its amazing features. It allows users to create 15 second short videos that can be edited using various filters and In addition to this, users can also make dance videos on their favorite songs that are available on the Instagram App.
Mostly everyone who was making videos on TikTok has started making videos on Instagram Reels because it's the next big thing. However, the editing process and controls on Instagram reels are totally different which has left a lot of users confused. Hence, to solve that problem, we will show you how you can add music to your Instagram Reels videos. Without waiting further, let's get started.
Note: You need to make sure that you have updated the app to get this new Reels feature. Once you have the latest version of Instagram, you will be able to view and create videos on Reels if you aren't yet.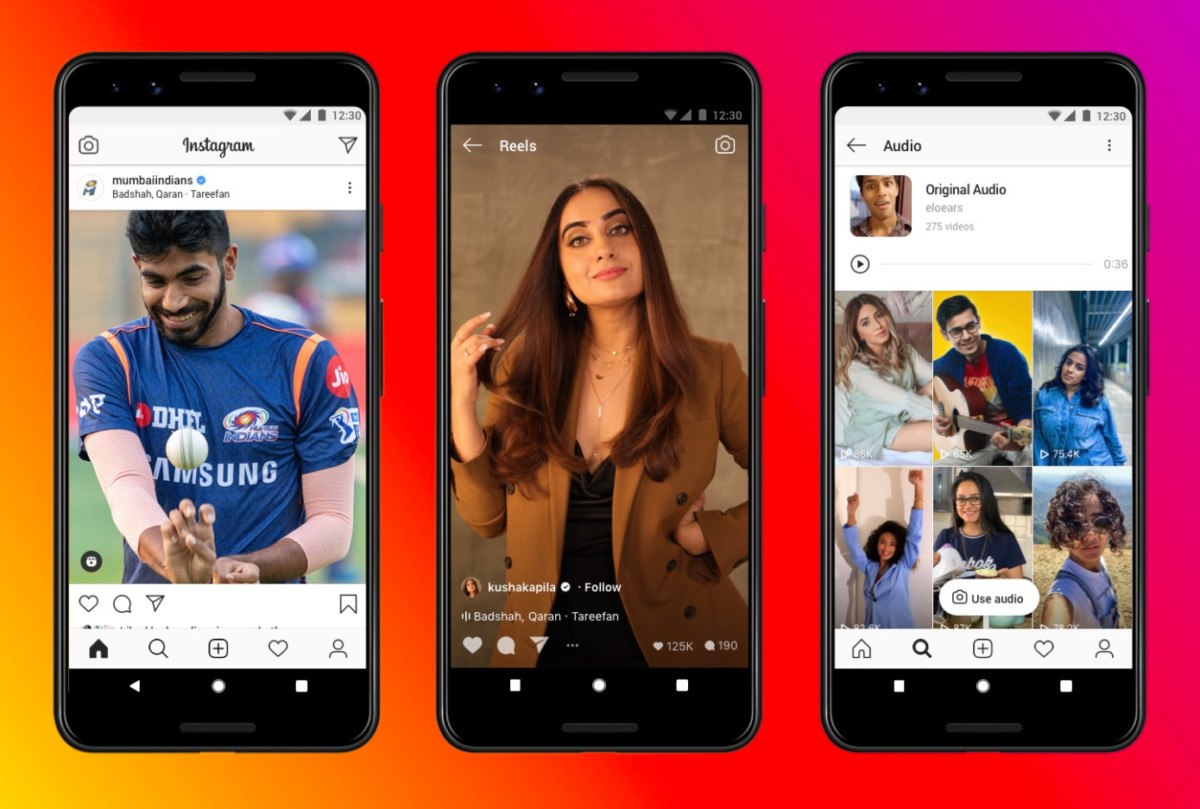 How To Add Music In Instagram Reels
To add music that you liked, you can simply search it from the Instagram library. Here's how to do it:
Open the Instagram App on your Android or iOS device.
Tap on the Camera button from the top right corner and select Reels.
Once you are in the Reels section, record your video and tap on the Music button from the left.
Select the song which you want to use and post your video with that music.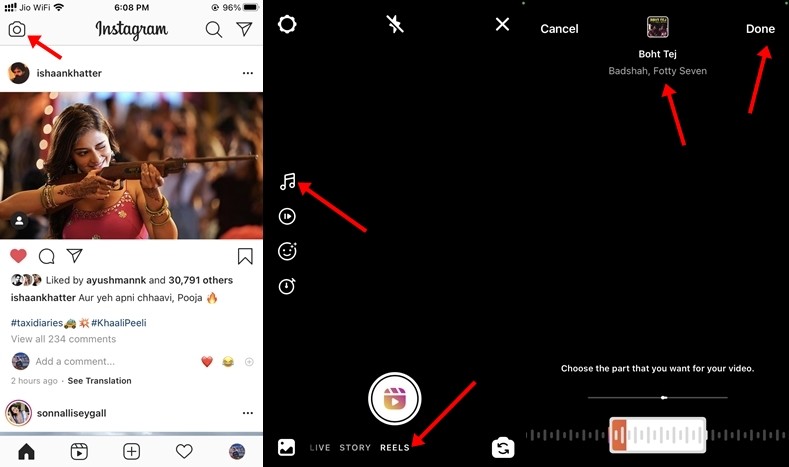 How to Use Music From The Reels Videos
The above method was for the people who wanted to search for the song before creating the video. However, you guys can also use music from the other Reels videos directly, and to do that all you have to do is:
Play the Reels video which has the audio you are looking for.
Tap on the song name from the bottom and click on Use Audio to use it in your Reels video.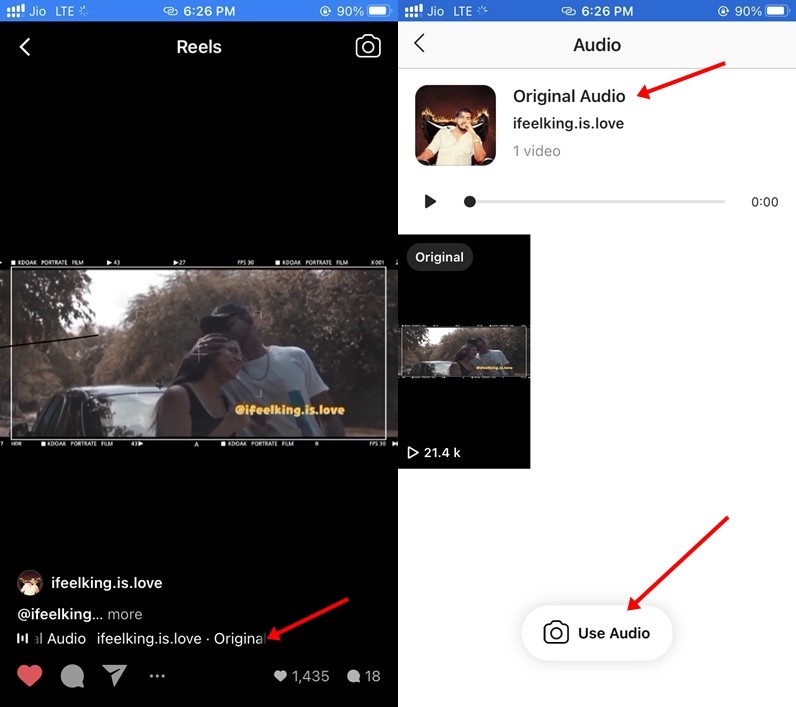 That's all, folks! If you liked this guide, make sure you share it using the social media buttons.